about us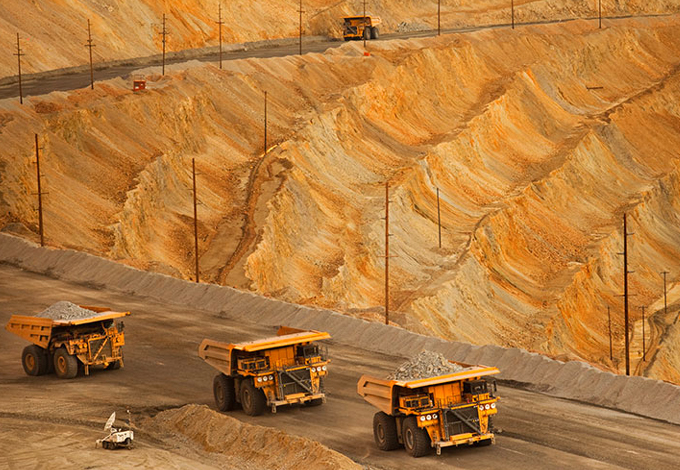 GEO EXPLORATION AND MINING SOLUTIONS is an Accredited EIA consultant Organization under QCI - NABET, New Delhi. GEMS has been actively consulting inMineral exploration and Surveying since 2008 having its registered office at Salem,Tamilnadu. GEMS has professional Geologists, Mining Engineers, Technicianshaving many years of field and management experience in EIA & EMP, Exploration, Mining, Hydrogeology and Laboratory services etc.,
The goal of GEMS is to provide integrated consulting to the mineral exploration and development industry. GEMS provide clients with program design and planning; field collection of geochemical, geological and geophysical data; design and implementation of quality control and quality assurance procedures; supervision of programs; and compilation, interpretation and reporting of results.
Regional expansion in the field of Mining and Geology and develop a strong base of key customers. Increase the assets and investments of the company to support the development of services. To build good reputation in the field and become a key player in the Exploration industry. In a short span of its existence GEMS has met with very good success.
To cover the whole country and overseas, we have joint venture relationships with renowned companies in this field whose resources are available to us at different locations. This helps us in reducing the operational costs. GEMS has associated with Megastar Survey Consultancy Private Limited an ISO 9001:2008 company and Global Lab and Consultancy Services (GLCS) an ISO 9001:2015 certified organisation.as technical partners in India.
Vision
GEMS is presently a consultancy organisation with a future plan of diversification to a training institute and the same will be transformed to institution offering P.G. Diploma in Various disciplines such as Mining Engg., Mine Surveying & Environmental Engg.
Strength
The strength of GEMS lies in its core of competent, highly qualified, trained and experienced, Geoscientists,Hydrogeologist, Geo Physicist, Exploration Geologist, Catographers, Petrologist, Stratigraphist, Mineralogist, Environmental Engineers, Mining Engineers and Geologists, Qualified Surveyors and skilled computer and software professionals known for development of creativity, invention and innovative programme to provide cutting-edge technology based services. The team of our members is drawn from the best institutions in India of various disciplines. We integrate honesty, integrity and business ethics into all aspects of our business functioning.
MISSION
GEMS build a long term relationships with our customers and clients and provide exceptional customer services by pursuing business through innovation and advanced technology.
Motto
"Every single job, no matter how big or small it is, a small positive change, it makes a big difference".
OUR SISTER CONCERNS
GLOBAL LAB AND CONSULTANCY SERVICES (GLCS)
(An ISO 9001:2015 Certified Organisation )
No.17, Ist Floor, Advaitha Ashram Road,
Fairlands, Salem - 636 004.Tamilnadu.
Phone: 0427 - 2970 989 / +91 70944 52624
E-Mail: info@glcs.in
Web: www.glcs.in
MEGASTAR SURVEY & CONSULTANTS (INDIA) PVT.LTD.,
(An ISO 9001:2008 company)
1/258, Polt No. 41 & 42, Palaniappa Nagar,
Vanagaram, Chennai - 600 095,
Tamil Nadu, India
Tel : +91 44 24763021
Mobile : +91 94440 32223
Email : megastarsurvey1992@gmail.com
Website : www.megastarsurvey.com