Environmental
ENVIRONMENTAL IMPACT ASSESSMENT (EIA)
Environmental Impact Assessment (EIA) is a process that aims to improve the environmental design of a development proposal and provide decisionmakers with sufficient information about the environmental effects of implementing a project. Development consent for projects that are likely to have significant effects on the environment should be granted only after an assessment of the likely significant environmental effects of those projects has been carried out.All new projects or activities, expansion and modernization of existing projects andany change in product-mix in an existing manufacturing unit requires prior Environmental Clearance from MoEF&CC / SEIAA as per EIA Notification Sep 14, 2006. Our organization has sufficient numbers of QCI-NABET, New Delhi Approved Functional Area Experts and EIA Coordinators for carrying out the EIA studies.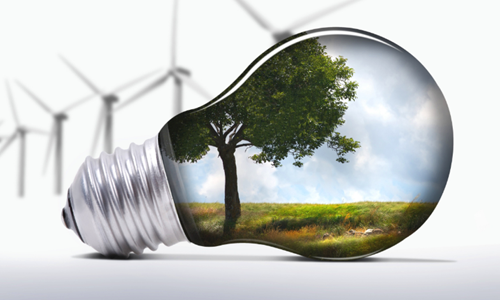 ENVIRONMENTAL MANAGEMENT PLAN (EMP)
Environmental Management Plan is preparation of required for formulation, implementation and monitoring of environmental protection measures during and after commissioning of projects.The plans should indicate the details as to how various measures have been or are proposed to be taken including cost components as may be required.Cost of measures for environmental safeguards should be treated as an integral component of the project cost and environmental aspects should be taken into account at various stages of the projects:
Conceptualization:Preliminary Environmental Assessment
Planning:Detailed Studies of Environmental Impacts and Design of Safeguards
Execution:Implementation of Environmental Safety Measures
Operation:Monitoring of Effectiveness of Built-in Safeguards
ENVIRONMENTAL CLEARANCE (EC) / WILDLIFE & FOREST CLEARANCE (FC)
Environmental Clearance (EC) for certain developmental projects has been made mandatory by the Ministryof Environment & Forests through its Notification issued on 27.01.1994 under the provisions of Environment(Protection) Act, 1986. Keeping in view a decade of experience in the Environmental Clearance processand the demands from various stakeholders, the Ministry of Environment, Forests and Climate Change (MoEF&CC) issuedrevised Notification on EC process in September 2006 and amended it in December 2009.It was considerednecessary by MoEF&CC to make available EIA guidance manuals for each of the development sector.The organization has vast experience in processing Environment Clearance Applications and obtained EC from SEIAA / DEIAA for more than 2000 mining projects of all categories as per the guidelines of MoEF&CC. GEMS provides the consultancy service for documentation and online submission for Forest Clearance / Wildlife Clearance to State Board for Wild life (SBWL) and National Board for Wild life (NBWL).
ENVIRONMENTAL MONITORING
A baseline study is the study of the original status of the environment in thearea before the development work of the project is started. This study servesthe purpose of a base reference against which the changes due toimplementation of the project are measured. Baseline studies are based on theexperience with respect to environmental aspects and cover everythingimportant about the environmental impacts of the project based on the various factors like Physical, Chemical, Biological, Socio Economic etc.,
ENVIRONMENTAL AUDIT (EA)
An Environmental Audit (EA) is a systematic, independent internal review to check whether the results of environmental work tally with the the targets. It studies whether te methods or means used to achieve the goals or ends are effective. Environmental Audit involves studying documents and report, interview key people in the organization, etc., to assess the level of deviations between target and results. Environmental Audits are being used as a tool and an aid to test the effectiveness of Environmental efforts at local level.